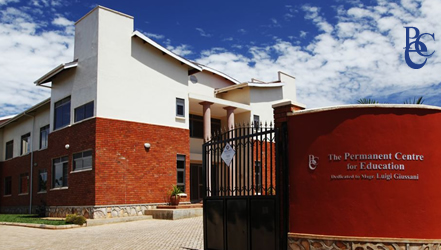 The Permanent Centre for Education (PCE) is a non-profit organisation that was founded from the experience of Fondazione AVSI, an international, non-profit, non-governmental organization established in Italy in 1972.
In Uganda, AVSI has been present since 1984, working in sectors of education, child development, health care, food security, and emergency humanitarian relief.
Though education has been always at the heart of AVSI's social protection interventions, a specific and deeper concern for education started in 1997 with the Psycho-social Support Projects in Kitgum,Northern Uganda.
Since 2002, the centre has increased its institutional capacity and now delivers tailor-made capacity building workshops for professionals in Uganda, South Sudan, Kenya, Thailand, Burundi,Rwanda, Republic of Congo and Palestine.
In developing training modules and activities, PCE focuses on education as a tool to help children recover their identity, self-worth and sense of belonging. We perceive the human person as unique and inimitable. Our methodology rests on the conviction that every person and every community represents a potential resource, no matter how vulnerable they are. This means valuing the tradition, experiences and relationships of
every person. This principle originates from a positive approach to reality and helps persons
recognize their own value and dignity and take up their own responsibilities.
We enhance the quality of education by promoting professional growth among educators and integrating psychosocial support through pre-service/ in-service trainings, workshops, seminars, and community dialogue with civic leaders.
Click here to view a presentation on our experience.
More [+]